Kentwood Conquerors Basketball
Kentwood High School, Covington Washington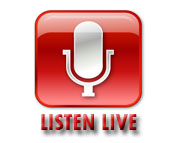 CHANNEL 1
*Click the above "Listen Live" button, and tune into the game during the schedule broadcast time.
mobile streaming
GAMETIME NORTHWEST MOBILE APP
iPHONE & iPAD APP
*click the link below to download the app for iPhone & iPad
*APP CHANNEL 1
ANDROID APP
*Click the link below to download the Android app for Kentwood
(App name "Game Time Northwest")
Archived Games:
Missed the Game? Or want to listen to your favorite game again?
*Just scroll to the bottom of this team page and select any of the archived games.
*You can listen to any game with our custom player and/or download the game onto your computer or iPod.
« back to team list